"It's come to me to say to each of you, that each of us,
we have the possibility of changing somebody.
Remember it. Stop it.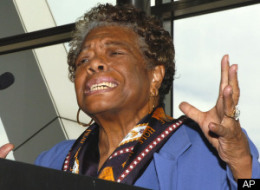 Don't pretend that you've always been free.
We have a responsibility to those who went before us, and those yet to come.
If you really know who you are, that you've been paid for already, you'll be a kinder person. You'll be more generous. You'll look after the children."
Huffington Post